January News: Purple Power – Ferrate Removes 94% of Ammonia from Florida Landfill Leachate
– Dr. Tom Waite, Founder, Ferrate Solutions® Inc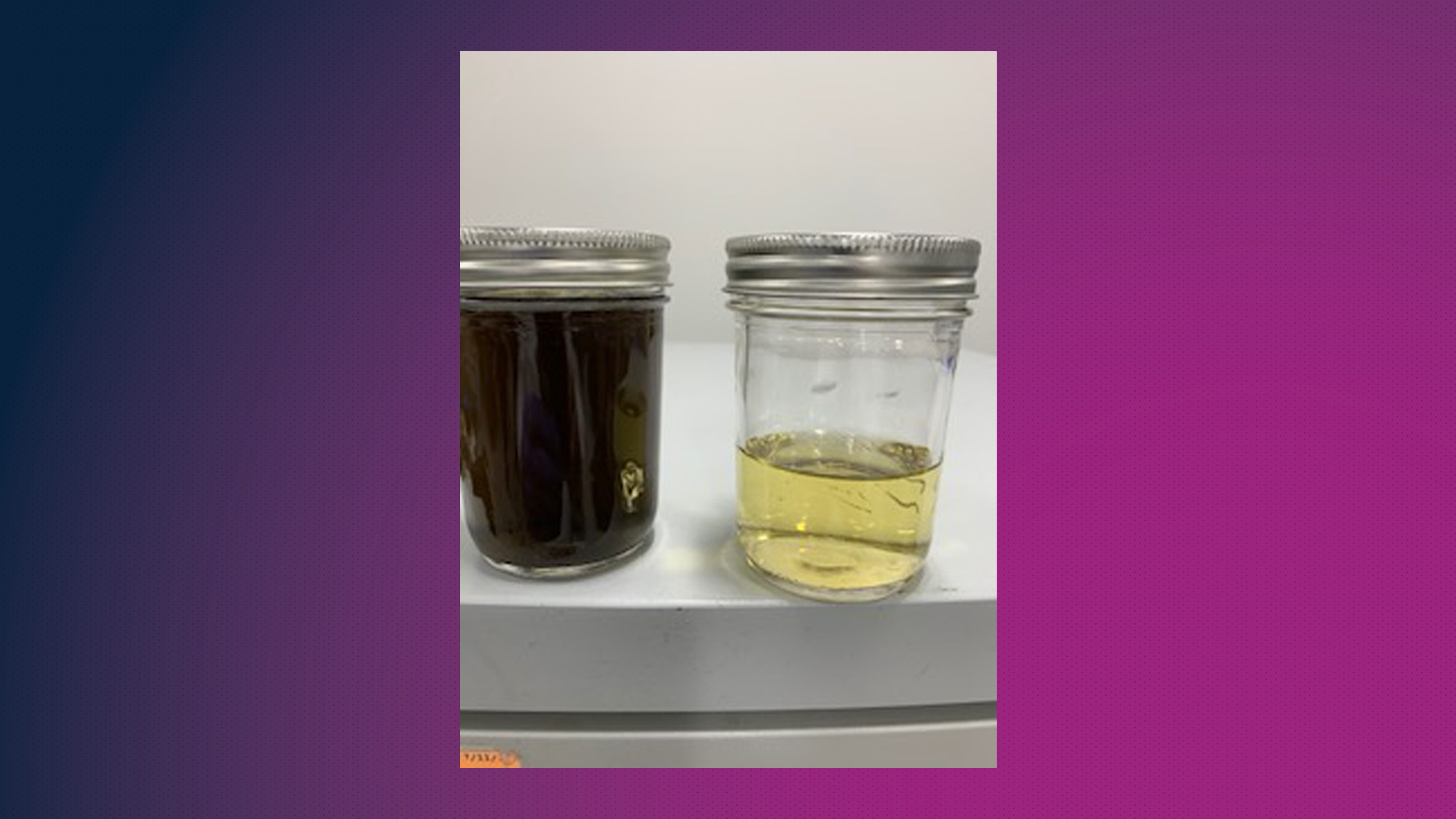 Treatment of Florida landfill Leachate • January 09, 2020 • Ferrate Solutions Inc. ®
"We can now check the box on near-total removal of ammonia from wastewater."
Dr. Thomas Waite
A team of Ferrate Solutions engineers spent the first week of January running treatability tests of Ferrate on leachate from one of Florida's largest landfills, and the result was near-total removal of ammonia from the wastewater samples.
When Ferrate was applied to the landfill leachate, it removed an astonishing 94% of the 700 mg/L concentration of ammonia. Ammonia is one of the most destructive contaminates in Florida's lakes and rivers because it supercharges toxic algal blooms during warmer months.
The Ferrate tests were conducted January 7 to 9, 2020, at the Sustainable Materials Management Research Laboratory in Gainesville. The labs are part of the University of Florida and the tests were conducted in conjunction with graduate students who are currently working on their PhD theses. Publication of those results are forthcoming.
Additional results of Ferrate's treatment capabilities with other nutrients (like phosphorus and nitrogen), toxic metals, and more will continue to be assessed and released throughout the coming weeks.
Ferrate Solutions is a new market entrant that designs water and wastewater systems that are scalable for large commercial and industrial applications. The company recently completed successful treatability studies in Amman, Jordan where Ferrate proved its capability in removing radionuclides and toxic metals from drinking water.